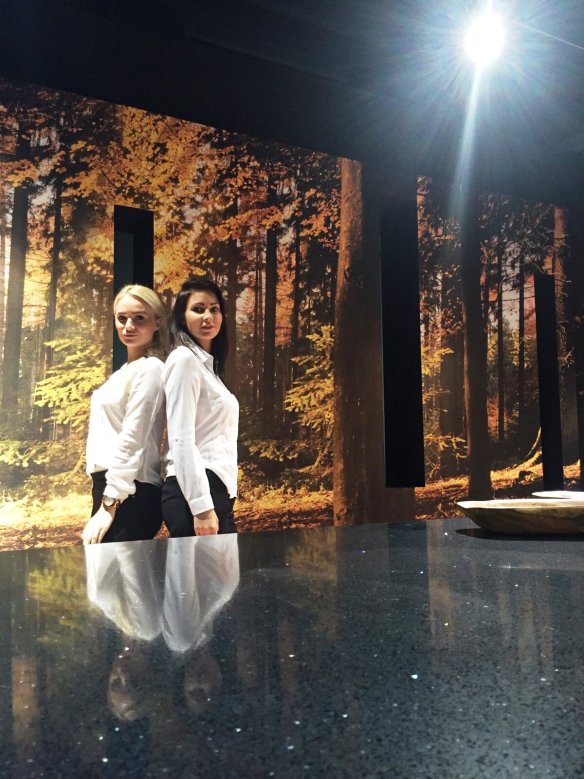 In addition to a well-groomed appearance, it takes a lot more to become a fair hostess at our Model Agency Berlin - whether you are from Berlin, Potsdam, Leipzig or Dresden. Requirements such as communication skills, a self-confident appearance and perfect manners are also highly important to us to ensure our clients a serious and professional cooperation!
At trade fairs in Berlin you will mostly be in touch with an international audience. To run an overall successful presentation it is crucial to meet optical criteria at the one hand, but also to attract potential clients on the communicational level. With our Model Agency Berlin, you will benefit from charming hostesses combining the perfect mix of an open attitude and advanced languages skills.

Looking for authentic fair hostesses to have an outstanding presentation at the ICC or Olympic arena? We will provide you professional staff with charm, charisma and the just the right share of persuasive power.