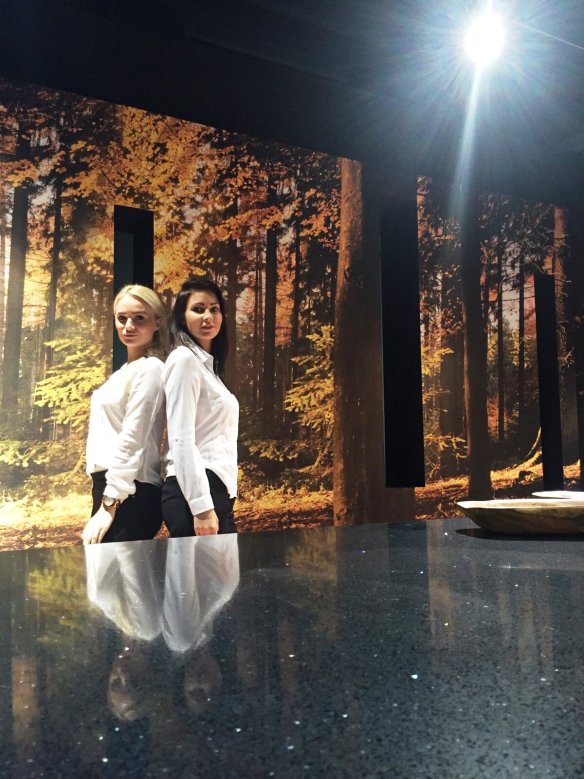 Prerequisites for our fair hostesses are, beside good looks, equally communication skills, a self-confident appearance and perfect manners, no matter if they are from Berlin, Potsdam, Leipzig or Dresden. That way we can guarantee you a serious and professional cooperation!
In order to facilitate the communication with international guests, the fair hostesses of our Berlin agency provide varied language skills from Russian and English up to Italian.

Authentic fair hostesses for your presentation in the ICC or Olympic stadium sought? At our agency, you book staff with charm, charisma and persuasive power, which makes you immediately stand out from the masses!